My classroom has 200 people. Each person has their own computer and there are 2 over head projectors. Also some pictures from the building where my classroom is situated (the Global Education Center).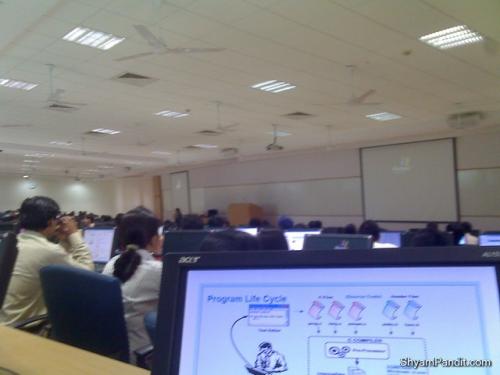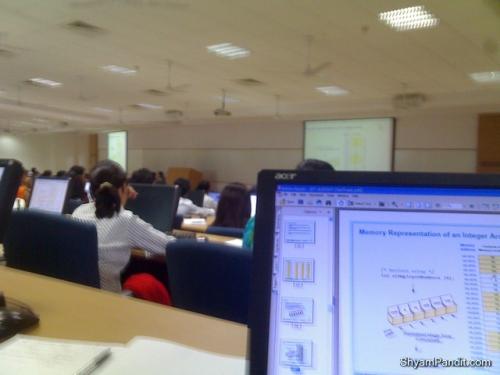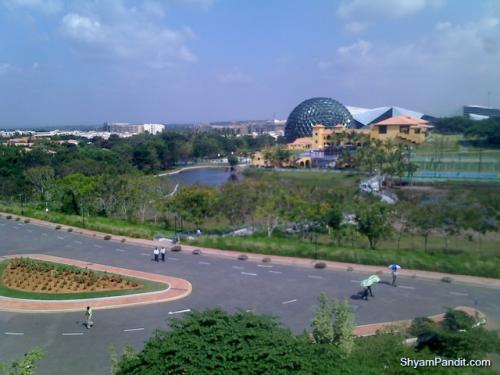 In the next picture you can see construction going on, on another MASSIVE building which will seat 9000 people for training. It will be the next GEC.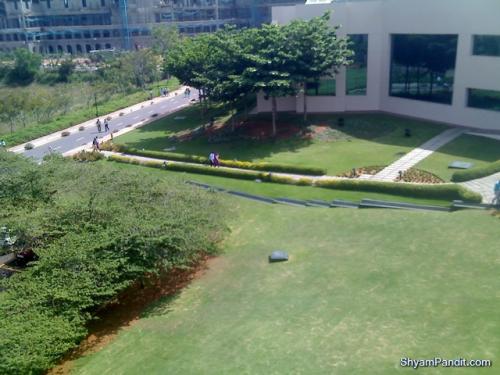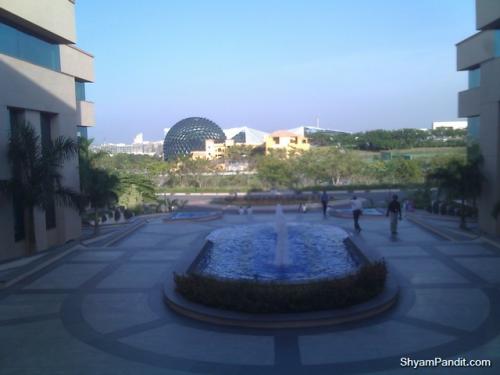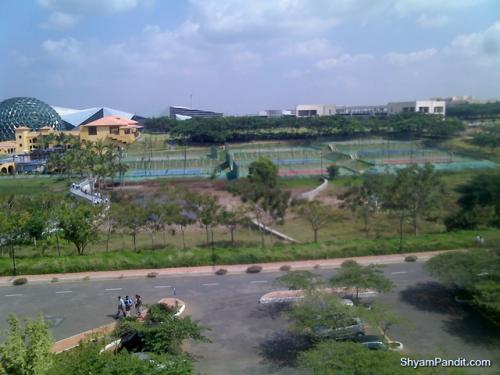 One of the three food courts (Food Court-1). Things are very cheap in the campus, and I make it a point to drink milkshakes and juices with every meal. There is CCD, Subway, Dominoes (with room service to hostel room) among others.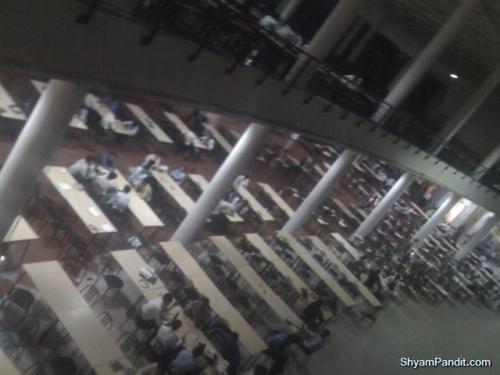 Walking to Office (During the first few days) .. Nowadays we just use the cycles to move around.. much quicker and easier. Can pick and any cycle and drop it at any other stand.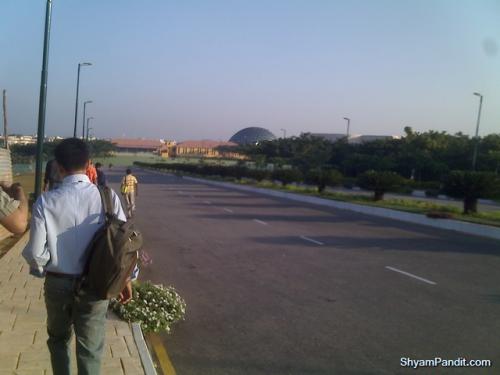 Lounging by the pool in the evening.. The campus has all sorts of sports activities under the sun from rock climbing, to tt, tennis, squash, badminton, gym etc.. basically you name it and its there and everything is world class.  I have joined a yoga/meditation/breathing class too conducted by the in-house 'life coach/counsellor'. I visited the in-house doc too.. and everything is free (movie tickets in the multiplex included)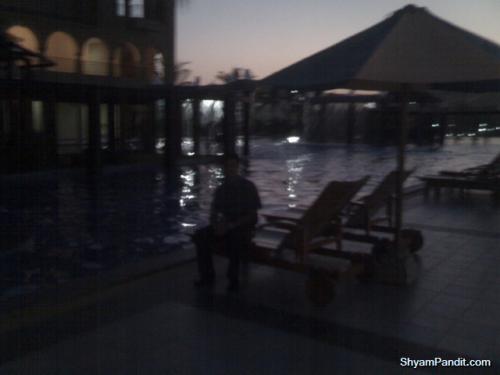 Last week we had gone to the Mysore Palace.. nice place filled with art in every nook and corner. Here is a pic of it all lit up on Sunday.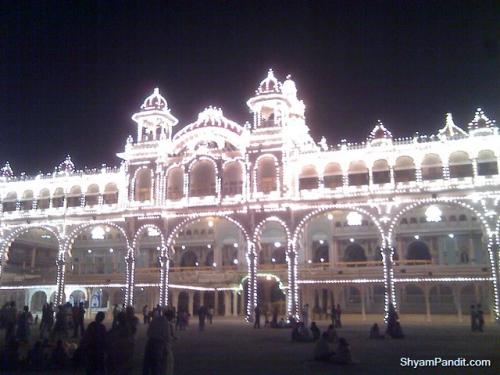 Hope you liked the pics! I got tons more and I havent even explored much of the campus yet.. keep visiting!